Minneapolis, MN - In a junior middleweight fight, Tim Tszyu (21-0, 15 KOs) overcame an early scare to punish Terrell Gausha (22-2-1, 11 KOs) for most on the contest to secure a dominant twelve round unanimous decision. (photos by Esther Lin)
The scores were 114-113, 116-111 and 115-112.
Gausha came out pumping the jab. He was landing good shots on Tszyu. A good accurate right hand dropped Tszyu. A few more good shots by Gausha shook Tszyu's legs, but he was able to withstand the storm and began letting his hands go in the closing moments.
Gausha continued to box well in the second and keeping Tszyu at bay. Tszyu had an odd cut at the side of his forehead, likely from a clash of heads. Tszyu was keeping it competitive, but not able to connect flush. In the third, Tszyu was applying a lot of pressure, pushing Gausha back and letting his hands go. Gausha was not throwing much and spent most of his time being defensive.
Gausha was getting busier in the fourth, with the jab and counters off the jab. Tszyu seemed to stun Gausha with an uppercut and then was staggering him with heavy punches against the ropes. Gausha came out jabbing in the fifth. Tszyu really hurt Gausha with a right hand that nearly dropped the veteran. Tszyu started working him over with punches to the head and body - and was looking for the finish. Gausha was trading punches with Tszyu but getting rocked by the bigger shots.
In the sixth, Gausha boxed well at the start, with Tszyu eventually letting his power shot combinations go and getting Gausha on the run. Tszyu went right back to work in the seventh, as he was backing Gausha up and letting is punches go. Gausha was taking hard shots to the head and body. During the eight, Tszyu controlled much of the action, with the two of them trading punches in the final 30 seconds. In the ninth, Gausha was game and fighting back, but Tszyu was landing the bigger punches and applying all of the pressure.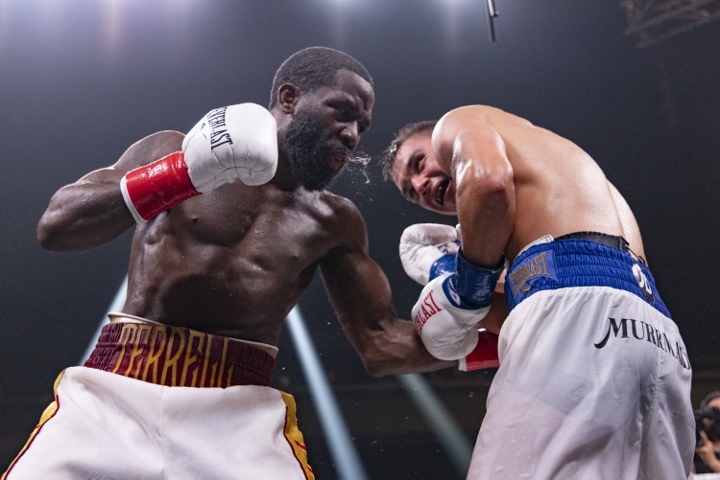 The tenth saw Tszyu continue to control the fight with the harder punches and more activity. More of the same in the eleventh. Tszyu came out swinging in the twelfth, looking to close the show. Gausha was trying his best to hold and avoid danger. He was able to reach the final bell as Tszyu was unloading with heavy punches.