Manchester - In a middleweight grudge match, former world champion Liam Smith (33-3, 20 KOs) pulled off a big upset when he knocked out Chris Eubank Jr. (32-3, 23 KOs) in the fourth round. (photos by Lawrence Lustig)
Eubank came out jabbing and looking to throwing big punches off the jab. Smith was looking to work on the inside and was pressing forward to get in there. The second saw the speed and jab of Eubank give him the jab. Smith was throwing often, but missing a lot of his punches.
In the third, Eubank was controlling things with the jab and movement. Smith was having trouble getting inside as Eubank was starting to pepper him with hard punches.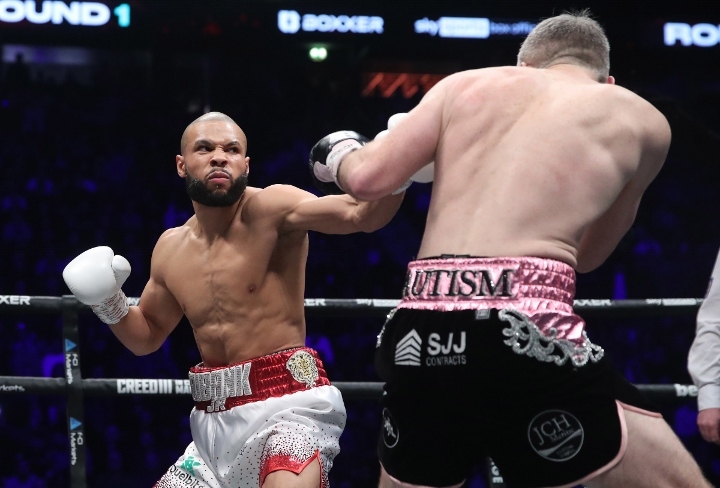 In the fourth, Smith rocked Eubank Jr. badly with a series of big punches nd sent him down hard. Eubank got up in serious trouble. He was barely able to stand and Smith decked him again and the fight was waved off.