SNHU Arena, Manchester - In a WBA, WBO, IBO junior welterweight unification, Kali Reis (19-7-1, 5 KOs) won a hard-fought ten round split decision over Jessica Camara (8-3, 1 KO). (photos by Ed Mulholland)
The scores were 97-93 for Reis, 95-94 for Camara and 97-93 for Reis.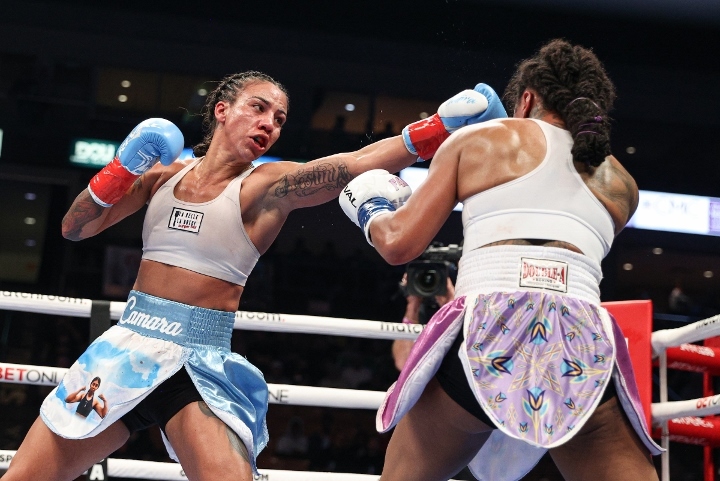 Reis will now face WBC, IBF champion Chantelle Cameron in 2022.
It was tactical in the first round, fought on even terms. In the second, Reiss came out pushing the pace and using her size advantage. As the fight played out, Camara was really starting to connect with counter shots. Reis was doing well, but Camara was slowly taking over and during the sixth she landed numerous big punches on Reis.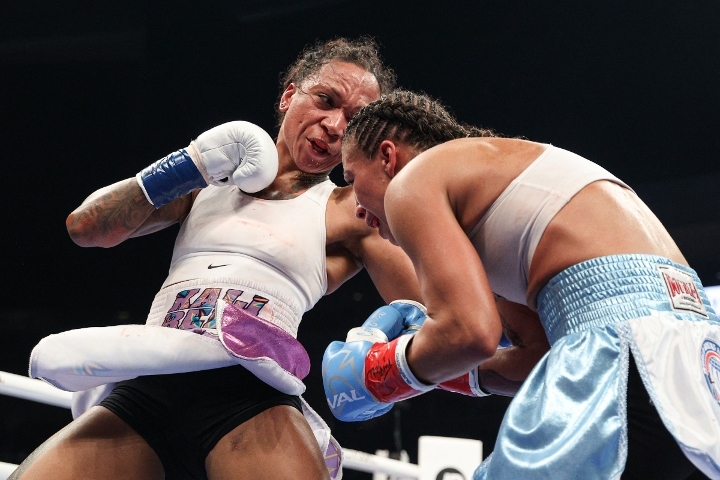 In the seventh, Reis really picked up the pace and made it a competitive rumble, before Camara seemed to really hurt her at the end of the round. Reis did well in the eight, before Camara came back with her counters in the ninth. In the tenth and final round, Camara was trading away with Reis - which led her to suffer a bad cut above her left eye and the entire fight changed at that point, with Reis rocking her and doing a lot of damage.