MGM Grand, Las Vegas - WBC lightweight champion Devin Haney (27-0, 15 KOs) boxed his way to a twelve round unanimous decision over former champion Joseph Diaz (32-2-1, 15 KOs). (photos by Ed Mulholland)
The scores were 117-111, 117-111, 116-112 for Haney.
Haney was unloading from the distance in the first round. Using his big reach advantage, Haney was landing to Diaz's head and body often. It was target practice for Haney in the second, with accurate punches landing over and over. Diaz was starting to get closer and landing a few punches.
Haney continued to unload with punches on Diaz in the third. Diaz was landing here and there, but not enough punches were connecting. In the fourth, Diaz was coming alive as he began to land good punches to the head and body, and he was making it a very rough fight. Haney regained control in the fifth, when he began to bang away at Diaz from the distance. It was all Haney in the sixth, with a dominating boxing round.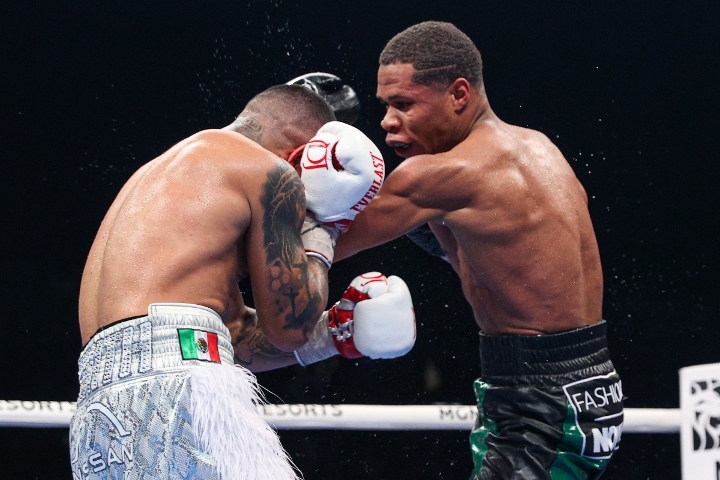 Haney working over Diaz in the first half of the seventh, but Diaz came roaring back in the second half with several accurate punches to the head and body. Haney again regained control in the eight, as he outboxed Diaz in the round. In the ninth, it was give and take with both having their moments. Haney had the clear edge in landed punches during the tenth.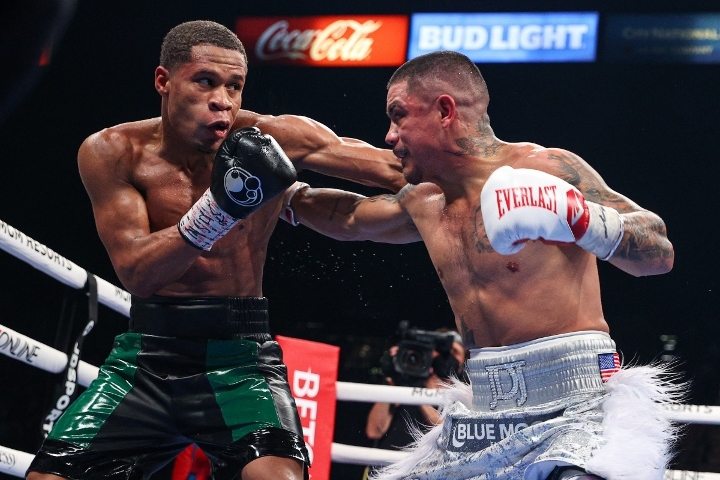 Diaz made the eleventh close, by backing up Haney and making it a give and take fight. In the twelfth, Diaz came out firing to the head and body of Haney. It was toe to toe, but Diaz was landing most of the hard punches. Diaz would punch himself out a bit by the final minute, with Haney starting to come alive to finish stronger.