Carson, California - In a super bantamweight showdown, former world champion Daniel Roman (29-3-1, 10 KOs) fought through some fire to win a ten round unanimous decision over a determined Ricardo Espinoza (25-4, 21 KOs). (photos by Esther Lin, Sean Michael Ham)
The scores were 97-93, 98-92 and 98-92.
When the fight began, Espinoza went right after Roman, throwing heavy punches and forcing the fight. Roman was landing good counters when Espinoza would charge in with big shots.
There was a lot of leather being traded in the second, as Espinoza continued to come forward and throw. In the third, they were trading to the body at close range and eventually were firing off head shots.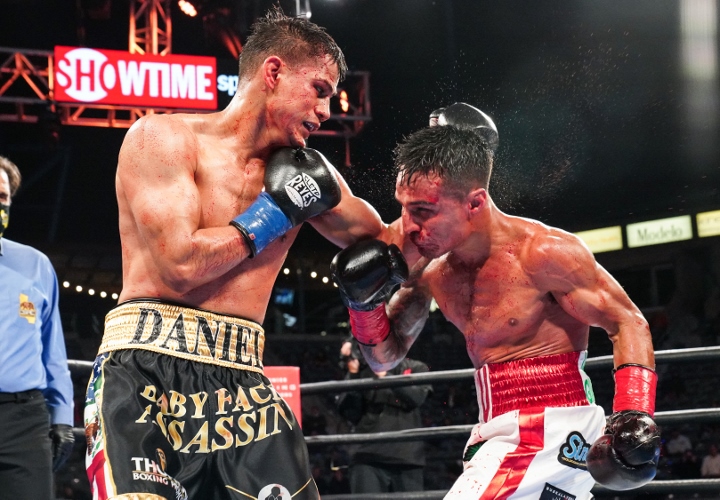 There was more give and take in the fourth and fifth. Roman was starting to do a lot better with his counters in the sixth and seventh. Roman was busting up Espinoza in the eight with accurate punches. The nose of Espinoza was bloodied.
More heavy leather exchanged at the start of the ninth. Roman was landing big uppercuts flush. Roman continued to fight off a determined Espinoza in the tenth.