Hulu Theater, New York City - For the undisputed featherweight crown, with the WBA, IBF, IBO, WBC, WBO titles at stake, Amanda Serrano (44-2-1, 30 KOs) fought through fire to win a ten round unanimous decision over Erika Cruz (15-2, 3 KOs). (photos by Ed Mulholland)
The scores were 98-92, 98-92 and 97-93.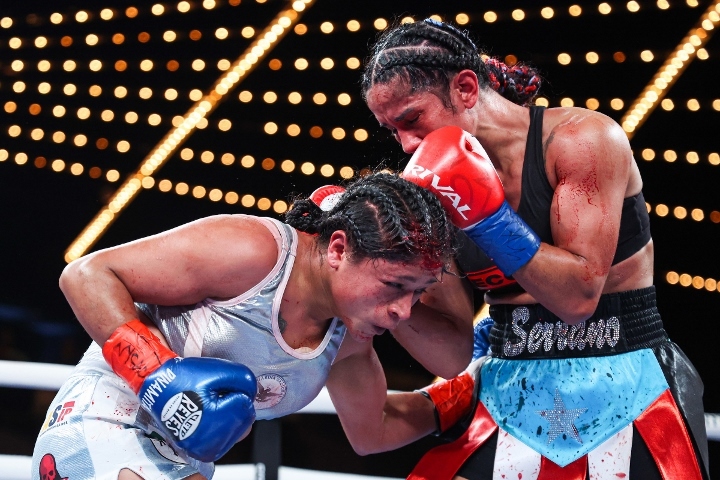 There wasn't much from Cruz in the first, but they were swinging away with a lot of punches in the second. Cruz was landing, but Serrano was connecting with the heavier shots. In the third round, a clash of heads opened up a bad cut on the hairline of Cruz. During the fourth, Cruz came out firing and going to war with Serrano. They were in close trading for most of the round. And more of the same in the fifth.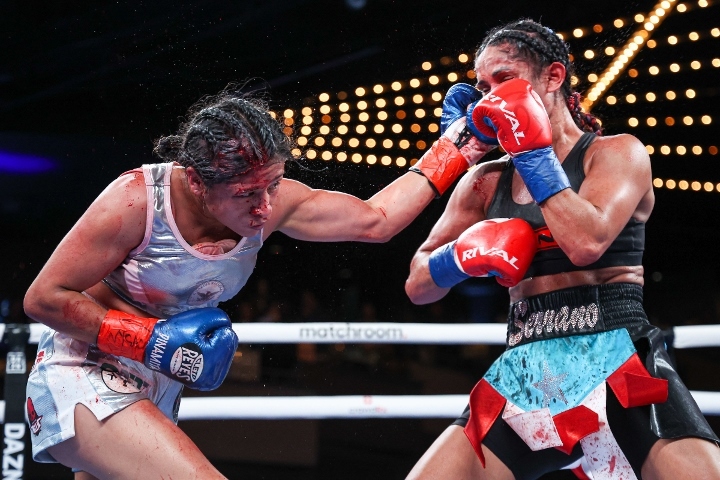 In the sixth, Cruz was badly hurt with several big shots. She was out on her feet as Serrano was trying to finish her off. Cruz was just swinging away to make it out of the round. The seventh saw them go right back to trading punches in close for the entire round. The blood from Cruz's cut was all over both boxers.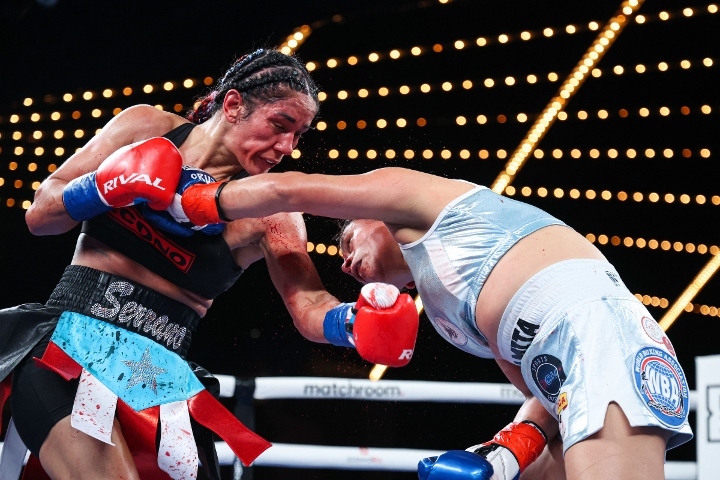 The action slowed down in the eight. Both had moments, but the face of Cruz was a bloody mess from her cut. Serrano was going back to her boxing in the ninth, as Cruz slowed down and was really bothered by the cut on her head. The tenth and final round saw Cruz come out to brawl with Serrano, who was connecting with the bigger punches. Both boxers were bloody from Cruz's cut while they traded until the bell.