Photos courtesy of Tom Hogan/Golden Boy Promotions
Los Angeles, California - In a welterweight grudge match, Alexis Rocha (18-1, 13 KOs) picked up the biggest win of his career as he battered, dropped and stopped previously unbeaten Blair Cobbs (15-1-1, 10 KOs).
Cobbs was landing the quicker punches, but Rocha was landing the flashier and harder looking shots. The left hand was landing often on Cobbs, who was able to take it. In the third, a shot by Cobbs opened up a cut on Rocha, who had a lot of swelling on his right eye. Rocha came back in the fourth with better work.
Rocha had Cobbs in big trouble during the fifth after rocking him with several hard hooks. Rocha was trying to chase Cobbs down as he was moving away and trying to run down the clock. The left hand continued to connect on Cobbs, who managed to survive. In the sixth, Rocha came out landing big shots on Cobbs. There were no adjustments from Cobbs, who was getting tagged up with punches. Cobbs did a little better in the seventh, with big lefts that landed on Rocha in the final minute.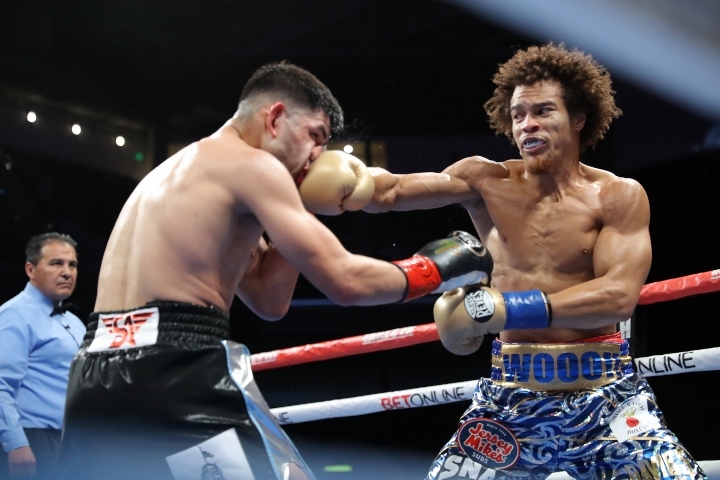 In the eight, a huge right hook sent Cobbs down hard against the ropes. Cobbs went right on his bike, looking to survive as Rocha was looking to finish him off. Another left hand wobbled Cobbs, but he managed to survive as Roach was pounding on him. During the ninth, Rocha rocked Cobbs again badly and battered him with punches until the referee jumped in.